Did you know that January is "National Oatmeal Month?"
Seems as though the folks who sell Quaker Oats (the same folks who instituted "National Oatmeal Month," to be sure) are endeavoring to encourage the rest of us to eat more oatmeal. And, well, why not? It's good for you. It sticks to your bones (as your grandma might have said). And it's named after a religious group known for its beliefs in peace and simplicity.
Three good reasons, right there, why you should have oatmeal for breakfast tomorrow.
I hope you give some thought to what I just said. Do something good for yourself: Celebrate National Oatmeal Month. And then call me if you have any real estate questions. I'd love to hear from you.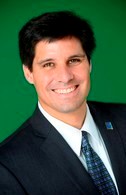 Dan Lopez | Legends Realty | 290 Waymont Ct., ste 100 Lake Mary, FL 32746 | danlopez@legendsre.com | Mobile: 407-705-3915 | www.HomesInCentralFL.com