With home prices down and low interest rates, there are some great home buying opportunities out there.
Even though you might not be ready to buy a home today, you should stay in contact with a well qualified real estate professional.
A good REALTOR® can passively remain in touch with you, over time offering you pearls of information about the real estate market that will help you remain educated and well informed. This way when you are ready to buy a home, you will be well prepared.
One way to accomplish this is for you to sign up for my FREE "Market Snapshot." Here you can choose an area, a price range, and type of housing you're considering. The system will then periodically send you market data based on your choices. You can create as many of these as you like (for different areas and price options,) and cancel any time.
Another way to get more familiar about the home buying process is to visit my consumer Video Library which allows you to watch multiple videos for free, no cost or obligation, about the several steps involved in buying a home.
If you do decide to buy, I'd like to help. First off, we can help you find one of those great deals that keep appearing (and just as quickly disappearing), help you arrange financing, negotiate the best possible sale price, and make sure everything's signed, sealed and delivered giving you the very best home buying experience possible.
In the meantime if you're still interesting in renting, visit our property management web site for a list of our available rentals.
We hope to hear from you if you decide to take advantage of the unique opportunities this market has to offer.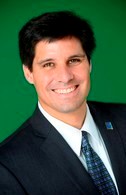 Dan Lopez | Legends Realty | 290 Waymont Ct., ste 100 Lake Mary, FL 32746 | danlopez@legendsre.com | Mobile: 407-705-3915 | www.HomesInCentralFL.com