The above video is from an episode of 'Modern Family' which aired on ABC on 5/4/2016. As much as it's funny and entertaining, it does bring to light a very important topic, one which a real estate consumer should be very familiar with yet REALTORS® and real estate agents not often enough end up having to explain.
What's the difference between a REALTOR® and a real estate agent?
REALTORS® and real estate agents are not the same, but they are related. Not all real estate agents are REALTORS® but all REALTORS® are real estate agents.
Real estate agent: The broadest and most general definition, this is a person who earns a real estate license for the state in which they intend to conduct their business. In Florida they must be 18 years of age or older, minimum high school diploma or GED, complete and pass a state approved 63 hour Sales Associate Pre-License course, submit application and pay a fee to the Division of Real Estate, and pass the state exam. Exceptions to the above include Attorneys with a current Florida Bar card and those with a 4 year degree in real estate.
REALTOR®: A trademarked name, is a real estate agent who is a member of the National Association of REALTORS®, the world's largest professional trade association for real estate professionals, and that he or she must uphold and adhere to the standards of the association and it's Code of Ethics.
Additional titles you might come across when working with a real estate professional.
Real Estate Broker: A person who has the experience and has taken education beyond the agent level. The Florida requirements include holding an active Sales Associate license for 24 months out of the past 5 years, complete and pass the state approved 72 hour Brokers Pre-License course, completed applicable post license education, submit and pay a fee to the Division of Real Estate, and pass the state exam. Exceptions to the above include a 4 year degree in Real Estate.
Real Estate Salesperson or Real Estate Associate: Another name for a real estate agent.
Real Estate Broker Associate: Someone who has satisfied the experience requirements and has taken additional education classes that has earned them a broker's license but chooses to work under the management of a Broker.
Property Manager: A real estate professional who acts as the administrator of residential, commercial, and/or industrial real estate that is typically owned by another party or entity. This person acts on behalf of the owner to preserve the value of the property while generating income.
Listing Agent: (Also known as seller's representative or seller's agent) is hired by and represents the seller. Any of the agents fiduciary responsibilities are owed to the seller, meaning the agents job is to get the best price and terms for the seller.
Buyer's Agent: (Also known as a buyer's representative) is hired by prospective buyers and works in the buyer's best interest throughout the real estate transaction. In most cases the buyer's rep is paid through a commission split with the seller's agent however in some cases the buyer and/or seller can pay the agent directly through a negotiated fee.
Transaction Broker: A facilitator of a real estate transaction. This is a real estate agent who offers a limited form of representation that includes

Dealing honestly and fairly;
Accounting for all funds;
Using skill, care and diligence in a transaction;
Disclosing all known facts that materially affect the value of residential real property and are not readily observable to the buyer;
Presenting all offers and counteroffers in a timely manner, unless a party has previously directed the licensee otherwise in writing;
Limited confidentiality, unless waived in writing by a party. This limited confidentiality will prevent the disclosure that the seller will accept a price less than the asking or listed price, that the buyer will pay a price greater than the price submitted in a written offer, of the motivation of any party for selling or buying property, that a seller or buyer will agree to financing terms other than those offered, or of any other information requested by a party to remain confidential; and
Any additional duties that are mutually agreed to with a party.
When Working with a Real Estate Professional
While statistically speaking you are more likely to work directly with a real estate salesperson or associate, some Brokers provide services for buyers and sellers themselves. If you have hired a real estate agent to help buy or sell real property, that agent typically reports to a Broker.
In addition, the Broker bears the responsibility for the actions of the real estate agents under their supervision. While the majority of real estate transactions go through without any glitches, the Broker will step in if there are any problems with the sale.
When you are looking for a real estate professional, it is wise to work with a member of the National Association of REALTORS® who is committed to maintaining the professionalism of the real estate industry. Regardless if you choose to work with an associate or broker, take the time to interview your agent, ask for references, level of training and experience so you will feel comfortable with your choice.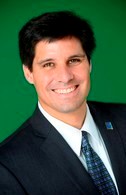 Dan Lopez | Legends Realty | 290 Waymont Ct., ste 100 Lake Mary, FL 32746 | danlopez@legendsre.com | Mobile: 407-705-3915 | www.HomesInCentralFL.com