If you're thinking about selling your home, then you should know that Legends Realty is committed towards helping our customers buy and sell real estate in the best possible way.

We've been selling homes in the Central Florida area for many years. We've always prided ourselves on using the latest marketing tools and techniques to provide the very best service and communication to our customers. In fact, over the years our customers have been able to receive the highest and best price, while receiving excellent communication throughout the entire process in a time that beats the averages of other top brokerages in our market. We use all latest technologies, personalizing the sales process, while providing even more professional services. We offer effective communication, professional consultation services, and home marketing that allows your home to be professionally showcased on the top multiple, real estate specific advertising venues that guarantees maximum exposure for your property.
FREE Property Valuation Reports (Know the fair market value of your home)
Property listed on MLS - Multiple Listing Services with access to over ten's of thousands of REALTORS® within the Central Florida market.
Property listed on the top most visited real estate specific web sites. Realtor.com, Homes.com, Zillow, Yahoo, Trulia, etc. Over the years Legends Realty has developed professional relationships with these venues which guarantee better exposure for your property.
Professional Digital Photography
180/360° Online Virtual Tours
Online Walk Through Video tours.
Electronic tracking/ reporting/ and follow up of any and all showings
Full service office staff handling apt setting, tracking, and verifying information.
Some optional services include staging, and prepared professional looking floor plans.
And of course regular consultation with some of Central Florida's top real estate professionals.
The bottom line: Best price, within your time frame, with the least amount of stress! So , when you decide to put your home on the market, please call or email me any time. I promise to provide you with the best of both worlds -- state-of-the-art technology and state-of-the-heart committed, quality service and communication. Hope to hear from you soon and we appreciate your business.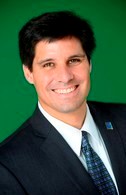 Dan Lopez | Legends Realty | 290 Waymont Ct., ste 100 Lake Mary, FL 32746 | danlopez@legendsre.com | Mobile: 407-705-3915 | www.HomesInCentralFL.com