I like to commonly refer to as a Mayberry on steroids, Lake Mary has never lost its focus of promoting a sense of community where people can live, work and play in a safe and friendly environment...that's part of the reason Lake Mary is still one of the fastest growing areas in Central Florida. Located approximately 18 miles north of Orlando just off Interstate 4, the City continues to be a choice location for high tech businesses, many of which spend considerable time and money searching for the right place. Among other things Lake Mary is known for its well planned residential communities, excellent schools, prominent businesses including outstanding restaurants, and a variety of shopping opportunities.
If you're a beach lover, you're merely a 40-50 minute drive to the Volusia County beaches,(eg. Daytona or New Smyrna) or about an hour from the popular Cocoa Beach.
"We get everything we want," says Tina Lopez of Legends Realty. "The Orlando area culture and attractions, along with our incredible exercise trails and some of the best beaches in the world!"
The crime rate in Lake Mary is one of the lowest in Florida thanks to our pro-active, community based Police Department. On the fire side, we have a skilled Fire Department ready to deal with any emergency including rapid response and rescue. Our Parks and Recreation facilities are not only beautifully maintained, but offer something for everyone. The bottom line is that Lake Mary has all the conveniences of Orlando without the traffic!
Lake Mary is practically bursting with restaurants, stores, professional and high-tech jobs. But it still has a small town-feel, with its downtown farmers' market, WineART Wednesdays (an outdoor fair with music and food trucks) and lots of family-friendly events. Lake Mary is part of the Seminole County school district, which has one of the highest graduation rates in Florida, and SAT scores are consistently above state and national averages.
Without a doubt, Lake Mary has opportunities around every corner!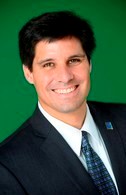 Dan Lopez | Legends Realty | 290 Waymont Ct., ste 100 Lake Mary, FL 32746 | danlopez@legendsre.com | Mobile: 407-705-3915 | www.HomesInCentralFL.com