When you're ready to buy a home in Central Florida, it's important for you to know what to do along the way.
Meet with me, your REALTOR®. One of the most beneficial steps in buying a home is to choose your REALTOR® Buyer Representative who will represent your interests in this all important transaction. As your agent, I will consult with you to determine your particular real estate needs. Help you determine a properties value or familiarize you with the community to help you with your neighborhood and property choices. Explain local real estate procedures. Offer/ show properties in accordance with Fair Housing Regulations and ethical real estate practices. Disclose material facts known about the property. Assist in arranging mortgage financing if needed. Assist you with arrangements for a variety of relocation services including referring you a qualified real estate professional from another area. Assist you in preparing a purchase agreement, and help facilitate the preparation and completion of all paperwork pertaining to the purchase, sale or rental of your property (as permitted by law). Promptly present all written offers as prescribed by law or local practice. And finally, keep you informed throughout the entire real estate service process.
Decide how much you are going to spend. If you are paying with cash, then this is easy. If you need financing or a loan, then getting pre-approved for a loan is an important first step. This is a confidential and pretty much a quick and painless process. It should only take about 30-45 minutes and can be done online or over the phone. Be prepared to discuss your income, any debts, and yes I do suggest having your credit pulled so you can know their aren't any surprises. If you already have a mortgage professional then great, simply ask them to provide you with a pre-approval letter. However if you prefer a recommendation, call or email me and I'll put you in touch with an A-rated local professional right away.
Decide where you are going to live. Sounds simple enough but you have probably heard the old saying, location, location, location! This is because there's so much more to consider than just proximately to work and schools. Do you want to be in the city, suburban, or urban? Do you want to be close to the beaches or instead the Orlando attractions such as Disney or Universal Studios? Do you have a specific city or neighborhood in mind? Have you considered the current and forecasted resale values? This is by far the most important decision you can make when deciding on a home. Remember, location, location, location!
Prepare your Shopping/ Wish List. I suggest taking a piece of paper and drawing on it 3 columns. Label the 1st column as Must Have, the 2nd column as Preferred, and the 3rd column as Wish to Have. Don't forget the location! If you share this list with me, I can then prepare a detailed search directly from our Multiple Listing Service (MLS) and make it so that you will receive fact sheets on all the properties that match the criteria you're looking for along with full written property descriptions, address, photos, room sizes, and even virtual tours. Then everyday for the next 60 days I will look for any new properties coming onto the market that also match your criteria and immediately send them your way.
Drive by the properties that interest you. As you're looking through all the property choices and at your earliest opportunities, I suggest taking a drive by the property(s) to make sure you like the exterior of the home, the curb appeal, and your neighbors. Look at the size of the yard, the colors, is their ample parking? Do you feel secure and at home walking around? Can you see yourself spending your days at this location? When you find one that looks good, let me know right away so I can get you inside! But whatever you do, don't call the person on the sign. They're already working for the seller and anything you tell them can be used against you when it comes time to negotiate a price and terms. In order for me to work with you, I need to be the one who shows you the property. Don't worry, I can get you in right away!
Be prepared to make a decision. Chances are you are not the only one looking at this property. If you like it, then certainly someone else does as well. So you need to be prepared. Whomever is involved in the final decision should be present at the showing. Bring a pen and note pad to take good notes. Bring a camera. As you're at the property, consider where your furniture will go. Where will the dog sleep? Is there enough cabinet and counter space? Are you feeling at home or what I like to refer to as experiencing the "Bells and Whistles?" If so, then time is of the essence! We need to prepare an offer right away! This is where I will need that Offer Checklist I mentioned to you in the previous email. You know the one on your refrigerator?? Now don't worry, this is not the time to be concerned about the condition of the property. The contract will be contingent upon your satisfaction of all inspections so any issues can be addressed later. In the words of Thomas Jefferson - "Don't put off till tomorrow what you can do today." Let's prepare your offer before someone else submits theirs.
Write the offer. Understanding local real estate customs and practices is why I am here. The offer I prepare will have built in protections for you other wise known as contingencies. The offer will be based upon your satisfaction of a home inspection, financing, clear and correct title, survey boundaries and any other special needs you may have to protect your interest in the sale. What I need from you at this point is how much you wish to offer, how much of a good faith deposit you wish to put forward, type of financing if any, your formal names, your interest in repairs or As-Is, and the date you wish to close or move into your new home. As a general idea for our area, an average closing takes about 30-45 days.
Prepare to close! Once the offer to purchase is accepted is when the work begins for me and the fun begins for you! Now we'll be able to move forward with the closing process which involves making an "official" mortgage application if applicable, performing any and all inspections, negotiating any repairs, performing a title search, surveys and of course setting up packing and moving services.
Now you know the 8 basic steps involved in purchasing a Florida home. Have you decided on a location yet? Have you obtained financing? Maybe you're ready to begin your home search or already have a house you wish to see? Wherever you are in the process, I can help you make the rest go so much easier and more productive. I'm looking forward to working with you and more importantly, looking forward to a successful closing!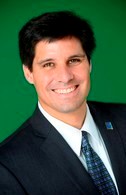 Dan Lopez | Legends Realty | 290 Waymont Ct., ste 100 Lake Mary, FL 32746 | danlopez@legendsre.com | Mobile: 407-705-3915 | www.HomesInCentralFL.com