​
The best and most important first step in buying a home is to speak with a mortgage professional and ask to get "Pre-Approved for Financing."
Here is a list of recommended mortgage professionals for your consideration. While we have worked with these companies in the past and do appreciate their level of service, it's important for you to know that none of these have any affiliation or offer any representation to Legends Realty. In fact any information you share with them is considered confidential and will only be shared with Legends Realty with your permission.
Feel free to contact these companies, ask them to explain their services to you so you can decide on which company, if any of these to choose as your mortgage professional. Once decided, let your Legends Realty professional know who and please ask them to forward us a copy of your pre-approval letter. Remember in order for any of these companies to offer you an accurate pre-approval, it will be necessary for them to run your credit. It is our recommendation that you do not have your credit pulled by no more than 3 companies in a 3-6 month time period.
If you decide to go with another mortgage professional, please simply forward us their contact information.
We hope you find all this information helpful and informative.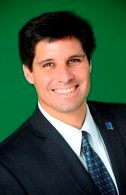 Dan Lopez
| Legends Realty | 290 Waymont Ct., ste 100 Lake Mary, FL 32746 |
danlopez@legendsre.com
| Mobile:
407-705-3915
|
www.HomesInCentralFL.com